Take a look at life while working at SVA Software, Inc., and a behind the scenes chat with our VP of Marketing and Sales, Lisa Schwab.
Can you describe what your role is at SVA Software, Inc. and what it entails?
Lisa Schwab: In my role as Vice President Sales & Marketing, I am responsible for the growth of the company in the US market. We have been in the US market for 7 years and have big goals, which makes my job very versatile and rewarding.
 I establish relationships with strategic alliances, cover operations, coach and lead the team of sales representatives, marketing technologists and technical experts across the nation. When time allows, I also get to negotiate and sell myself, something I really enjoy!
What's the most exciting sales project you've worked on?
Lisa Schwab: I've been part of a huge ELA negotiation back in my prior role working for IBM, with a contract volume well in the 3-figure millions. It was amazing to experience and be part of that level of teamwork.
Everyone went the extra mile to get the job done, which you can imagine was not a little feat. It is true what they say, teamwork makes the dream work!
You moved from Germany to Austin, Texas to work for SVA Software, Inc., What is your new life like compared to Germany?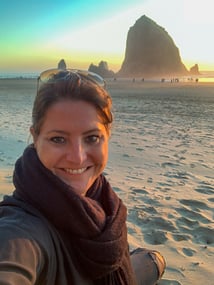 Lisa Schwab: That's a good one! From a personal standpoint, it's quite a bit more casual in Austin, with lots of live music, enjoying a sunny afternoon at one of the many local breweries, whereas in Germany things are more formal.
On the business side I really enjoy the "let's get it done" attitude and how solution-oriented most businesses are, focusing less on the problem but rather on finding a positive outcome for both parties.
What's the life advice you'd give to your younger self?
Lisa Schwab: Don't focus on your weakness but your strength. Improving from "very poor" to "poor" won't help you thrive. Improving from "very good" to "outstanding" will make a big difference.
Know yourself and do what you enjoy- find what you're good at and you will be successful.
What's your hobby outside of SVA Software, Inc.?
Lisa Schwab: I cannot imagine a life without traveling and exploring the world. The latter is a very important distinction - not simply a vacation but to truly experience new places. There are so many stunning regions and countries out there that are worth visiting.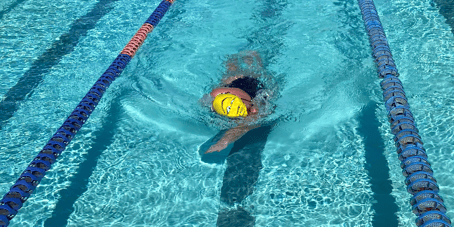 I also enjoy lap swimming. Having a heated pool in walking distance eliminates almost all excuses to not go for at least a few laps.
I became a decent cook as well, big thanks to the pandemic! But cooking with and for friends makes it now even better!